New Spokane Valley Performing Arts Center Partners with State Bank Northwest
November 1, 2021
State Bank Northwest is honored to play a role in the development of the new Spokane Valley Performing Arts Center. We will be managing the construction loan for this project.
It's a special project that bring artistic and economic opportunities to our Spokane Valley community.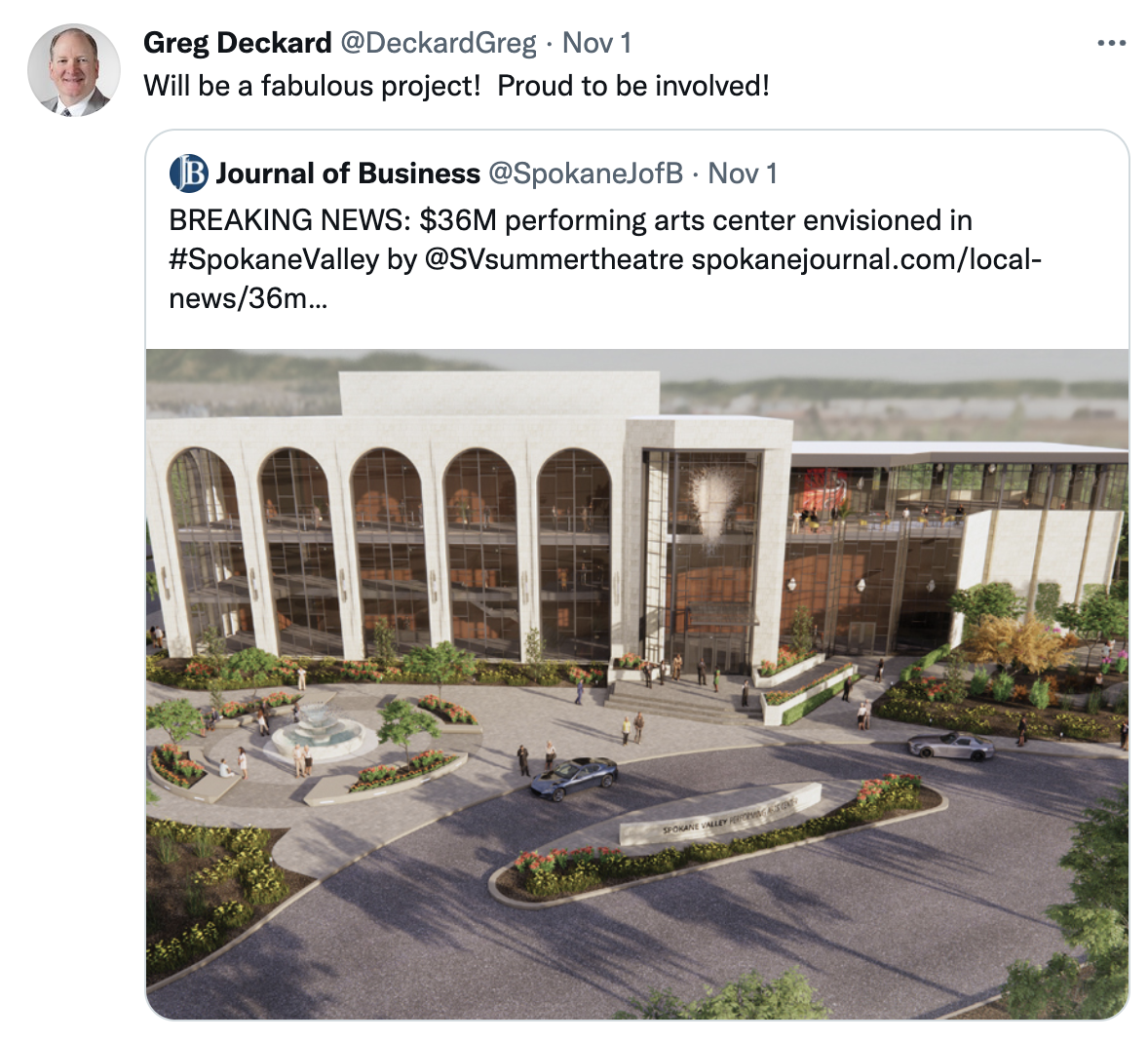 You can read more about this exciting project in this article from the
Spokesman-Review
.